d45/70
| | |
| --- | --- |
| Joined: | Wed Oct 29th, 2008 |
| Location: | |
| Posts: | 764 |
| Status: | Offline |



I flipped the Waterbug hull bottom side up to work on the hulls.
I added some more bridging and cross support.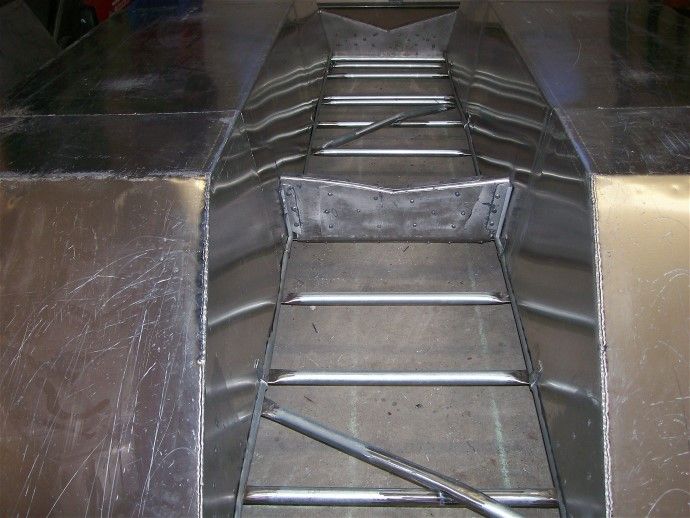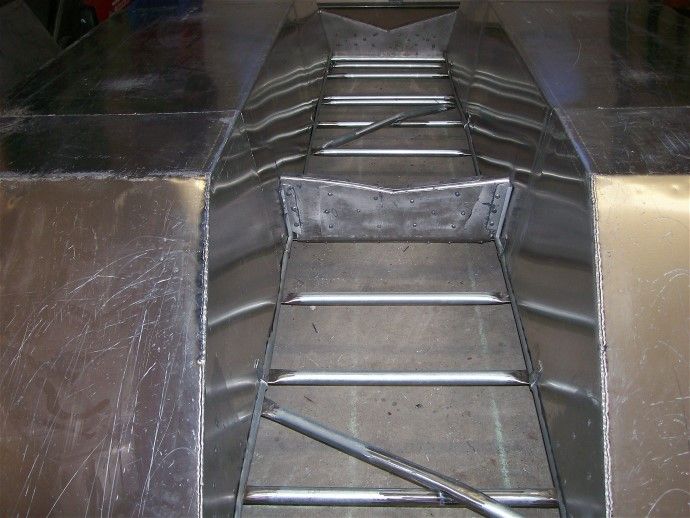 Then I took some 20 gauge cold roll and bent it to shape and added a small trim tab to the bottom and back of the hulls.
The cold roll is to help stop sharp ice/rocks and it slides better then Aluminum. The lip is to "Brake" the water like a drip edge on your roof.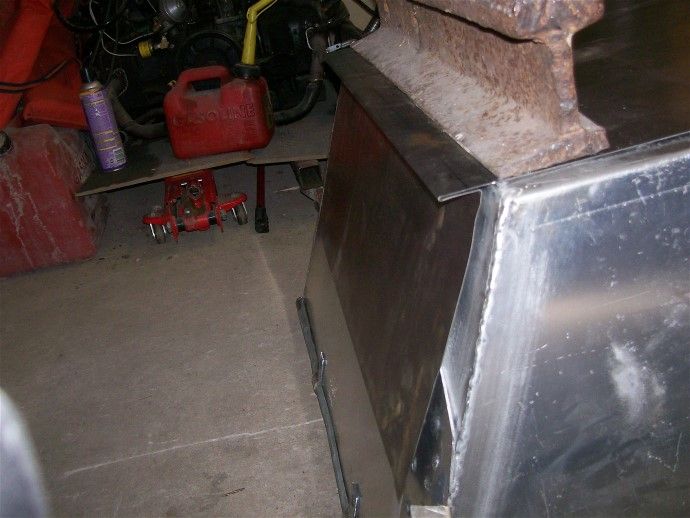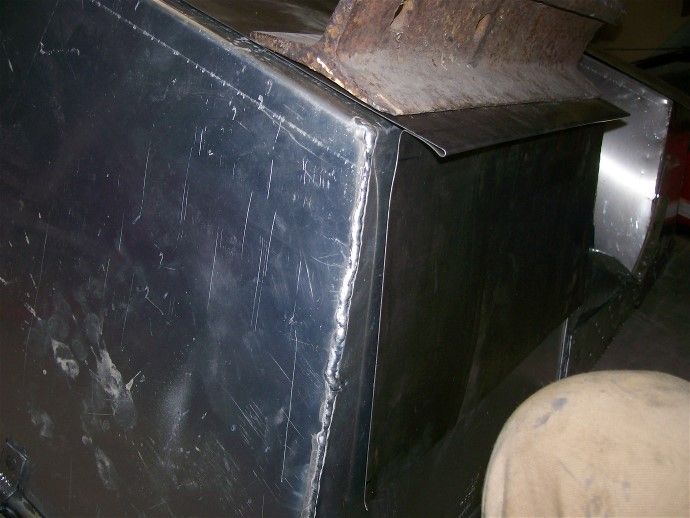 I'll add three ,four inch by 1/2 inch hdpe plastic to each cat to make it slide even better .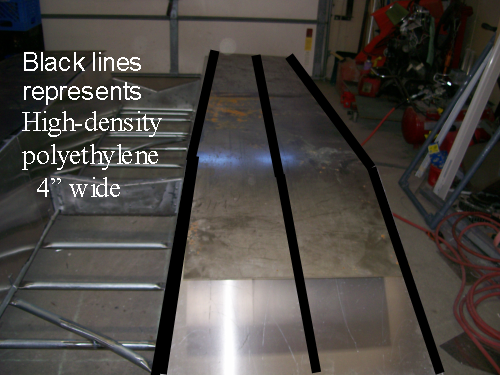 I'll paint the aluminum with a rubberized paint before permanently attaching the sheet. Then I plan to coat the cold roll with "Gaiter Glide" before the plastic to make it slid as easy as I can.
One day I'll put a motor on this thing...D



____________________
shoot'em till your arm falls off